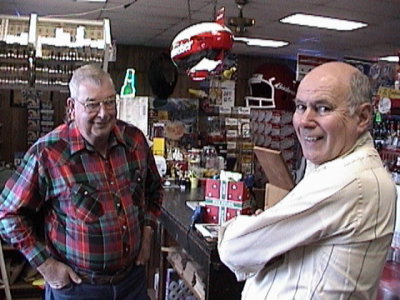 In 1996 Denis Drilling a long time businessman ventured out and purchased Arka Valley.  While other stores made the competition their business, he made pleasing the customer his business.  Mark, Amy, David, and Jon Drilling continue to carry on this tradition. Our roots have provided us with a lasting work ethic that hopefully never deminishes.  Our dad, (Denis) in his mid-70's can still be found here every morning making sure the store is being run to the fullest potential.  We truly consider everyone who walks through our doors family, and if Denis is around he WILL try to feed you like you are one of his.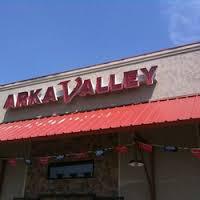 The store was opened in 1982 later sold to the Kaufman family who had a lasting impression in this community (still have people come in asking about that 1 legged man who owned the place).  Was purchased by Denis in October 1996, it was his vision to have the best prices and selection in the river valley.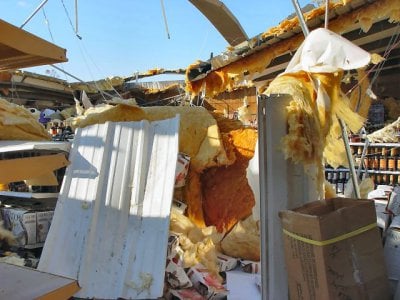 On Sunday November 27, 2005 the face of Arka Valley changed forever.  Thankfully everyone was home enjoying a Sunday Thanksgiving meal when the strom rolled through.  It was kindof surreal pulling off the exit that night and seeing the devistation none of us knew what was going to come of it.  I remember thinking how were we ever going to get this mess cleaned up in time to open for business Monday morning.  I was later informed that this was not a throw a tarp over it and put a bandaid on it event.....5 long months later we opened our doors again in early April 2006 and have been going strong ever since.  Thank you all for you patience during this rebuild effort looking back it may have been a blessing but at the time not so much.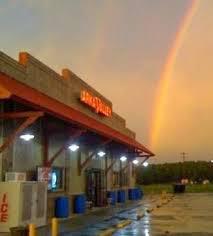 We strive to bring to you our customer a true family oriented buying experience.  Do not let the size of our store fool you we are not some big box store, yes we do have a very large inventory.  We feel like you deserve a wide selection to choose from when you come in to shop with us.  We have a great group of employees who are very knowledgable in all aspects of this industry.  I still consider us new to this and are learning everyday from our customers.  We want to hear from you good or bad what you would like to see us do differently.  Thank you again from all of us here for all the years of support you have given us.  
Contact Any One of Us With any Questions or Comments